Ali Raza
Managing Principal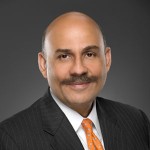 Ali brings deep business and subject-matter expertise in the financial services industry with a focus on retail banking, card issuing, and payments.  As a consultant and senior advisor to executive management, Ali has directed and led over 100 high-impact strategy-to execution engagements across 20 countries (North America, Latin America, Europe, and Asia) for leading banks, payments companies, networks, startups, and investment firms.  He has successfully collaborated with senior teams and clients in the US and internationally to develop and implement strategic plans, build and grow businesses, expand market share and profitability, drive innovation, and improve operating performance.
Prior to Blue Leviathan, Ali held senior consulting leadership roles at UL Transaction Security, PwC, and Speer and Associates, Inc.  Before consulting Ali served in a senior management capacity at Mashreq (Dubai, UAE) and Irving Bank Corporation (NY).
As an industry thought-leader Ali provides research, analysis, and insights into macro payments trends and key drivers. He is an advisor to several early-stage fintech companies and also served on the Fed's Faster Payments Task Force.
Ali received a BA in Economics from Reed College.